5-hour Class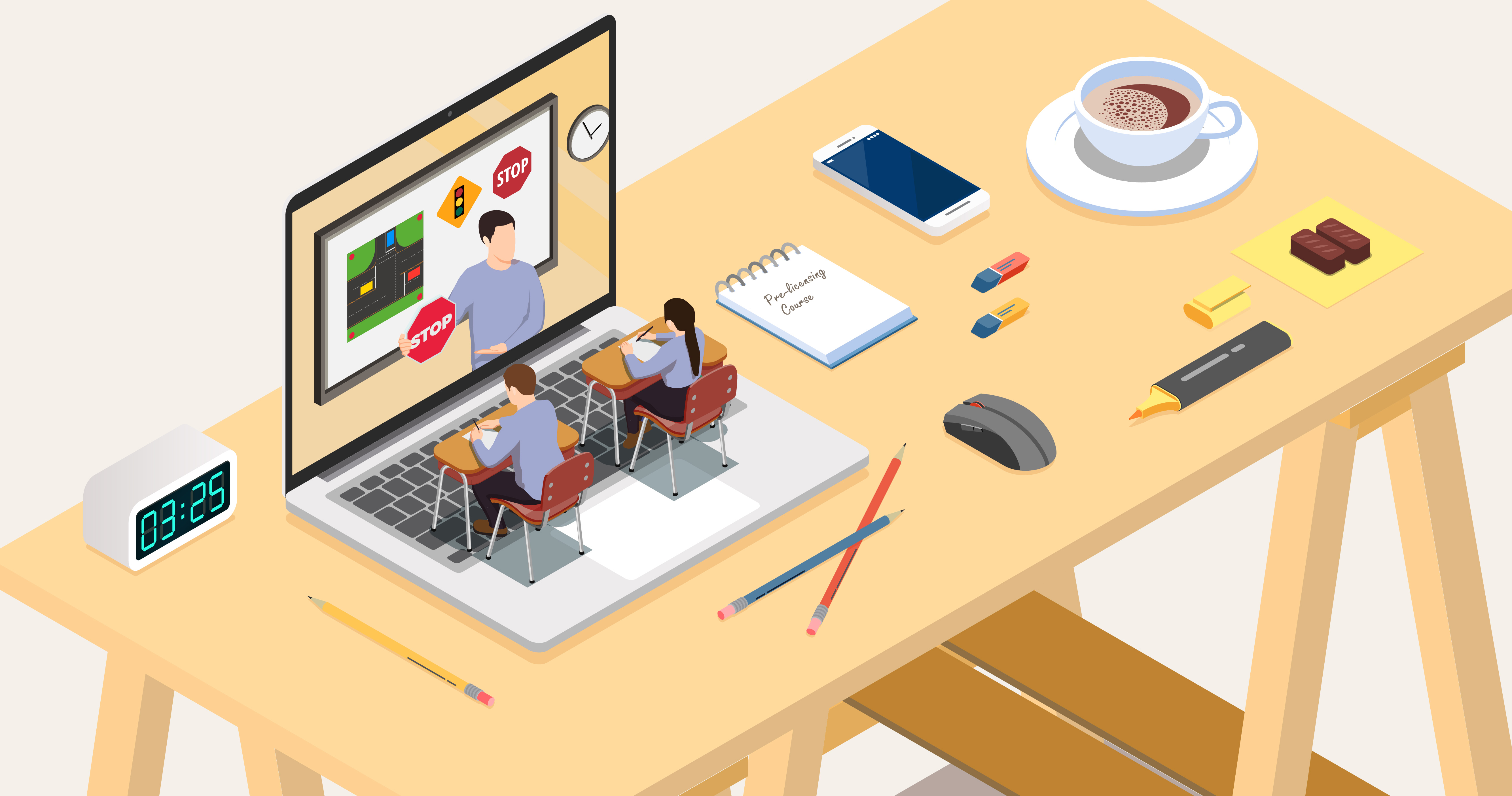 It is a DMV-approved, standardized classroom course that provides knowledge you will need as a new driver. The course covers many important topics, including
-driving within the highway transportation system
-driver habits and skills
-feelings, attitudes and risk taking
-alcohol, other drugs and driving
You must present a current NY Photo Learner Permit or a valid interim permit with a NYS Government-issued ID card (such as a Non-Driver ID Card, Expired NY Photo Permit, and/or Expired NY Photo License) to the instructor at the pre-licensing course.
Get Your NY State Driver's License In 2022
Getting your driver's license is a crucial element of relocating to a new nation since it allows you to travel about when you need it most (even in big cities). However, in many places around the United States, it is a time-consuming process for people who have relocated from abroad.
This guide is only useful if you already have your learner's permit (you need that first). So, if you want to learn how to accomplish it, you should first read this (and you should read it quickly).
Traditionally, in order to obtain a driver's license (whether you've just turned 16 or have recently relocated to the United States), you must complete the following steps:
Obtain a New York Learner Permit

Attend a Pre-licensing Course (Known as 5-hour Class)

P

articipate in a practice/lesson with an instructor (optional)

Take and pass a driving road test
Benefits of 5-Hours Class Certificate in Flushing, NY
The 5-Hour Online Pre-Licensing Course in New York provides you with the knowledge and skills you need to become a safer and more responsible driver. New drivers will learn about traffic regulations in New York, defensive driving techniques, road restrictions, and much more!
This 100% online curriculum satisfies the standards for pre-licensing education set out by the New York State Department of Motor Vehicles (NYSDMV). Before arranging their first driving license road test, all new drivers must undergo a 5-hour pre-licensing course. In addition, students must be 16 years old and have a valid photo learner permit or NYS ID to enroll in the course.
In your 5-Hour class in queens, NYC, you'll find out about:
Vehicle and traffic legislation in New York

Driving habits that are safe

Driving abilities that are defensive

The dangers of driving when inebriated

New drivers face a variety of dangers
Who Needs the 5-Hour Pre-Licensing Course in New York?
The 5-hour training is for new drivers aged 16 and older who are getting ready to take their first driver's license road test. You must complete this course before scheduling an appointment for your Heping Driving School driving test. You must have a valid New York learner permit with your image before beginning the 5-hour online course. After completing a 5-hour class in queens, NYC, passing the permit exam, and obtaining your temporary learner permit, the NYSDMV usually mails you a picture learner permit within two weeks.The NYSDMV's Online Pre-Licensing Program does not presently accept teens pursuing a junior driver's license (Class DJ) or a junior motorcycle license (Class MJ). Therefore, they must complete the 5-hour course in NY at this time.
When you successfully complete the course, you will be given a Pre-licensing Course Certificate (MV-278). If you complete a high school or college driver education course, you will receive a Student Certificate of Completion (MV-285), and you do not need a Pre-licensing Course Certificate. You must have one of these certificates to schedule your road test. You must bring the original certificate to your road test to turn in to the license examiner. Your Pre-licensing Course Certificate is valid for one year from the date it is issued. A Student Certificate of Completion is valid for two years. If your Pre-licensing Course Certificate expires, you must complete the course again to receive the certificate required to schedule a road test. Your certificate must be valid on the date that you make your Road Test appointment but can be expired on the date you take your road test.