What People Say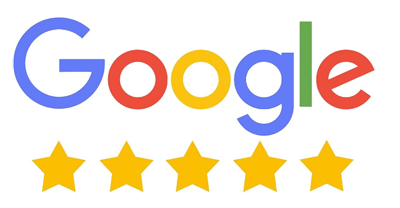 Gao Fang
I have tried a different school and failed my driving test twice before I found out Heping school. My coach David Wang is very experienced and knows all the practical tips on how to effectively pass the test. He has accurately assessed my driving skills during our first lesson, and tailored our practice sessions to ensure success. The training he conducted was efficient, straightforward and intuitive. I wouldn't be able to pass at the first go without his great expertise, knowledge, and professionalism! Definitely recommend. Thanks so much :)

Rongfei Jiao
报名的lic校区的十次课 今天下午零基础首考丝滑通过 非常感谢和推荐带我的于磊教练 好相处+高要求+会带学生练一些考试之外的实用驾驶技巧 必须五星好评

Zichen Xiao
James教练人很好 非常nice 鼓励式教育 关于时间和学车的技巧有什么要求都会尽量协调 零基础学车 第一次路考有点紧张没过 又加了几节课 第二次一下就过了哈哈

Gerald Sun
强烈推荐Jack教练!我在国内有驾照,这次因为要在美国出远门需要租车所以报了个加急考试,并且因为着急约了难度最大的Whitestone考场,在Jack教练的指点下考前上了2节课。Jack教练非常有经验,2节课上下来我不仅熟悉了美国的交规,还掌握了一些考试的小技巧,最后在"死亡考场"一次通过了。终于可以愉快的租车啦~
Alex Li
Fantastic customer service and an even more fantastic driving instructor.

Jim Hou
Coach 魚雷 is sharp, to the point, top-notch and patient. He guided me through the road test process to help me spot all the issues I have not noticed. The overall experience is great, and I'd highly recommend anyone seeking to obtain the license asap.


Raphael Hao
I was taught under two separate instructors: Nick and Benjamin. Both were a great help and taught me a tremendous amount for the road test. I was able to pass the test because of their help.

Jonathan King
Great service and great instructors. I had Nick as my instructor for lessons and Ben took me to my road test. They helped me out alot and were great support. If I had to retake the whole process again, I would definitely choose this school and them.

Rachel Chu
I would highly recommend this driving school! I had Benjamin as my driving instructor and he really took the time and patience to ensure that I felt comfortable driving behind the wheel and that I wasn't tense and anxious! I passed the road test first try with his help and I didn't have any prior practice before learning from the school! Overall, it was a great experience and I really did learn a lot!

Dustin Lin
Benjamin is the best instructor I have ever had! My first lesson with him was amazing and he is a really great guy. Highly recommend!

Jisheng Ma
我非常推薦來和平駕校找 jack朱教練,他很有辦法,技巧到位。 他教我的技巧都特別實用,我今天路考一次就通過了。

Aakash Arayambeth
Just passed my road test yesterday! One and done! Benjamin is an incredible instructor. He knew exactly how the test was going to be and prepared me well. He made me feel comfortable in the car and was patient when I made mistakes (especially with parallel parking). The school itself is very professional and responsive. All my queries were answered in a timely manner, and it was obvious that they are pros at it.

shenyi zhang
jack 教练真的强推荐!非常耐心非常的专业。陪我练了三次直接一次性考过!非常厉害!教的也超级好,没想到考驾照这么容易,本来还特别紧张。也是朋友推荐的,自己学下来觉得jack教练真的非常好

李雨森
Very nice experience. Coach David Wang is really good. He has incredible teaching methods and well-understood testing skills. Highly recommended!

Aeros Wang
It's a great driving school! From customer service to coach, I give them 5 stars ⭐ Even the fees are reasonable and affordable compared to Long Island. I had Brian as my coach. He is great! Very friendly, helpful and knowledgeable! I had zero pressure when learning with him. He is also chill and funny. We had good conversations. I recommend him

Guoshiwen Han
I passed road test on my first try with 1 practice class! My instructor was David and he is really great!

Sarah Gu
Benjamin was a patient coach. Had 4 classes with him and passed the road test. He taught me useful tricks to pass the test. Gave practical suggestions when taking the driving class.

Yuka Cheng
强烈推荐和平驾校的Jack教练!Jack教练人非常耐心,对学生很好,有几十年的教学经验,认真负责,练车的过程轻松愉快。在我报名驾校之前没有在国内考过驾照,基本上是零基础。这次能够一次通过路考,顺利拿到驾照,真的非常感谢教练。......

豆豆妈
这个驾校真的是从客服到教练都很好,David教练上课幽默风趣,学车一点也不枯燥!

zhijing dong
我是个新手小白就考了一次就过了。多亏了Ivan教练的细心教导,人真的很nice。教学态度好,是一位难得的好教练真的很感谢他。在elmhurst的小伙伴选和平驾校准没错。棒棒哒

Lun Ci
A perfect driving school. Their service is great and my instructor Ivan is very nice, experienced, and patient. I passed the road test on the first try. Very good experience.

Prajan Rai
Tq heping driving school I passed road test from here my instructor was Ivan wang he was very helpful and polite.

Ruan Hai
Thanks to Heping Driving School and my instructor's "BRIAN", I passed my road test on the first try today! During each lesson, he was really patient and polite, and he provided me with many helpful tips and comments. Class scheduling was really convenient and flexible. As a driving teacher, I highly recommend him!
Cindy Pascule
Shopping for driving schools is already nerve wrecking and once I stepped foot into the Heping office all of that went away. They were all very welcoming and accommodating! Great communication ! And very straightforward. I needed my road test by a certain date, and due to covid it seemed like it wasn't going to be posible but Heping made it possible!! My instructor was Sen and he was awesome only took 3 lessons in a short time and PASSED my road test on the first try! He was very knowledgeable, patient and has a very calming effect. Sen showed me different techniques on parking and that made me feel confident and comfortable on taking the road test. What a great experience! Appreciative for all of you

YC Z
力推一下Brian 教练哦!新手小白跟着教练学了5 节课,昨天考试通过。平时不开车的我,基本每次练车都会忘记之前学过的内容,每次教练都很有耐心,重新教学一遍。从来没有不耐烦或者说话难听的时候,每次上课都会告诉你今天重点要学习的内容,再加上反复练习之前不足的地方。轻松愉快而又不失专业的上课模式YYDS

Haidy Hussein
I took with the instructor Ivan. Extensive experience, patience, and attention to detail! He's also an extremely polite and fun guy. He gave me tips and made me feel good prior the test which helped a lot because I be nervous when taking a test.

aye aye win Zan
I strongly recommendation this class the driver was so nice and teaching is so clear I got passed one time from this class

rebecca song
我今天很开心,以90分拿下考试,也正如我师父Ivan所料,"你必过!" 我是在Google上搜索到的驾校,看到高分好评就果断报名了。从报名接待到客服到教练,都是高质量高品质的。还要再说一下我的教练Ivan,可以做教练的,肯定车技没得说,那么再一个最重要的就性格:超级有耐心!会对你开车出现的和可能出现的问题做分析后给予针对性指导(不要以为你没有做的下意识的动作就能逃过教练的眼睛),还会告诉你日常开车应该注意的安全问题。感谢Ivan教练(满分好评),感谢和平驾校。

Twiggy Smallss
Instructor Wang is very patient, professional and thoughtful. He covers everything in the exam in details and make it very easy to understand. I also think his teaching style will make you a great and careful driver in the future regardless. Definitely would recommend to anyone who wants to pass the exam while having a good time practicing.

Locale Monkey
The driver Ivan is the best mentor! His experience driving skills is no doubt. Good communication and great car! I loved it!. Thanks Ivan and Heping! Very high recommended!

Rebecca You
和平驾校是一家专业的驾校,无论是客服还是教练都表现出了他们的专业水准。 我的教练Ivan是一位非常有耐心,而且教学方式很到位的教练。经过他的指导,让我从第一次开车到一次通过路试。再次谢谢Ivan的教导。客服的回复也非常的快速。

Victoria Tiffany Angel
在微信廣告看到,在Covid-19 時期很多人都在家!和平駕校幫我訂DMV時間,考上後再次安排電影課!教師馬教練非常有愛心及技巧!我一次就成功了!謝謝駕校!

Juan Susano
I have never wrote a review before but I felt like this was necessary. Ivan was my instructor and he was extremely patient and went above and beyond for me. I felt like my money was well invested, with Ivan as my instructor. He explained everything I needed to know and actually took the time to teach me. HIGHLY HIGHLY HIGHLY RECOMMEND!!!! The company is also very responsible and kept me informed of everything!! If you're looking for an awesome instructor go to Ivan. Thank you Ivan!!!!

Su Htwe
Great driving school with good customer service. I bought the basic package which included 5 lessons, the 5 hr course and the driving test. My instructor was Rex and he is the reason I passed on my first try! He makes driving very simple and gives you the right steps to everything. Parallel parking was the easiest one for me on the test and it's because of Rex. Just follow what he tells you, know it to heart and practice on your own with a friend/relative to complement the lessons. Also the 5 hr course was available as an online course which is great for COVID social distancing. If you want to pass on your first try, ask for Rex!!!

Carine He
This is a great driving school for anyone who's looking to pass the road test easily. The driving school itself is very professional along with their instructors. I highly recommend my instructor Nick who helped me pass my road test on the first try. He is very patient and always reminds you of the technical skills you need for passing. Great experience!

Mylène Branchtein
The instructor Nick was really nice and helpful. He gave me good advices so I passed the road test.

Kris
有幸选择到一家教学系统完善且负责任靠谱的驾校。本人零驾驶基础,总共上了7节课通过的路考。都说纽约市路考难,的确如此,不过好在有教练Nick无比细致耐心的教学。每节课都是满满的干货,90分钟内不厌其烦地指导动作和细节,态度友善,循循善诱,语言风趣幽默。消除了我多年对驾驶的恐惧以及建立良好的车感,爱上开车,不仅仅只是帮助我通过路考,更是全方面让我养成安全驾驶的驾车习惯,实用性和体验感max。

Andres
Nick is one of the most patient driver teachers I had he taught me how to do everything the right way with no judgement. With his teachings and support I was able to pass and get my liscense would def reccomend.

Zichen Wang
I would say the Heping Driving school is the best driving school in Flushing and Elmhurst. Flexible schedules, patient coaching and affordable prices. It also provides a safe and effective vehicle training environment during COVID-19. If you're looking for a driving school, don't miss the Heping Driving school. By the way, you must have Nick as your coach. He is the best!

Aryamon
My husband and I both went to Heping driving school and it is awesome! Our couch Nick is nice and patient. His tips for driving not only ensured us to pass the test but also give us a lot of help on our everyday driving. If you are considering to go to driving school, don't be hesitated to go there.

Namra
I passed my road test thanks to my instructor called Nick!! He is the best and he is amazing, he was super patient with me he never said that I will not pass but always encouraged me to do great. He teaches everything so perfectly, he makes sure you learn every single detail. He will do his best to pass you in the test. Definitely a 5/5 for him. Highly recommend the school and the instructor.
Wen Zhang
这所驾校非常认真负责,特别是朱师傅耐心教导,经验十分丰富,他的学员几乎都是路考一次过,一级棒!为这个好驾校点大赞!
Why Choose Us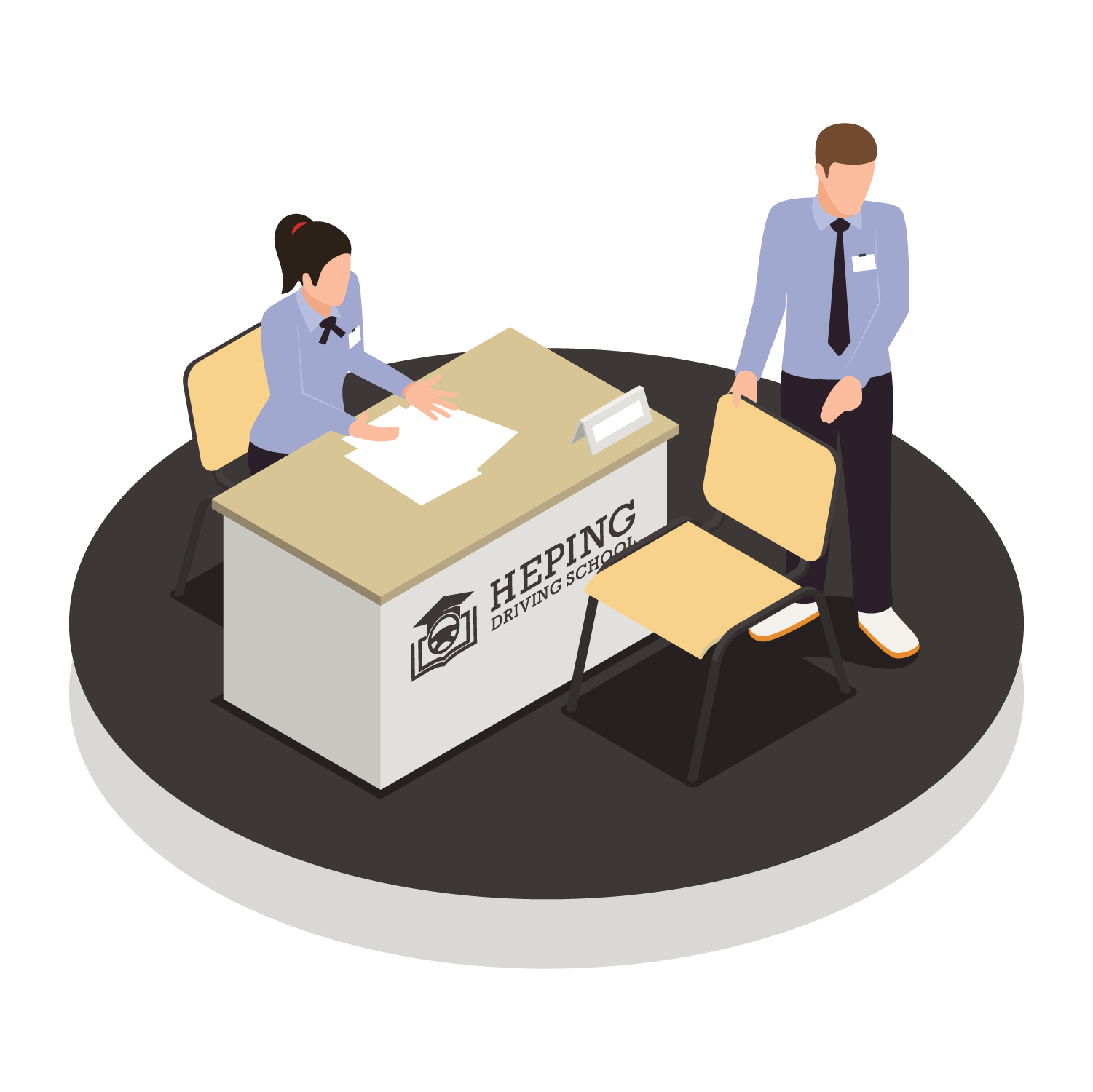 Customization
We provide excellent service experiences during your learning here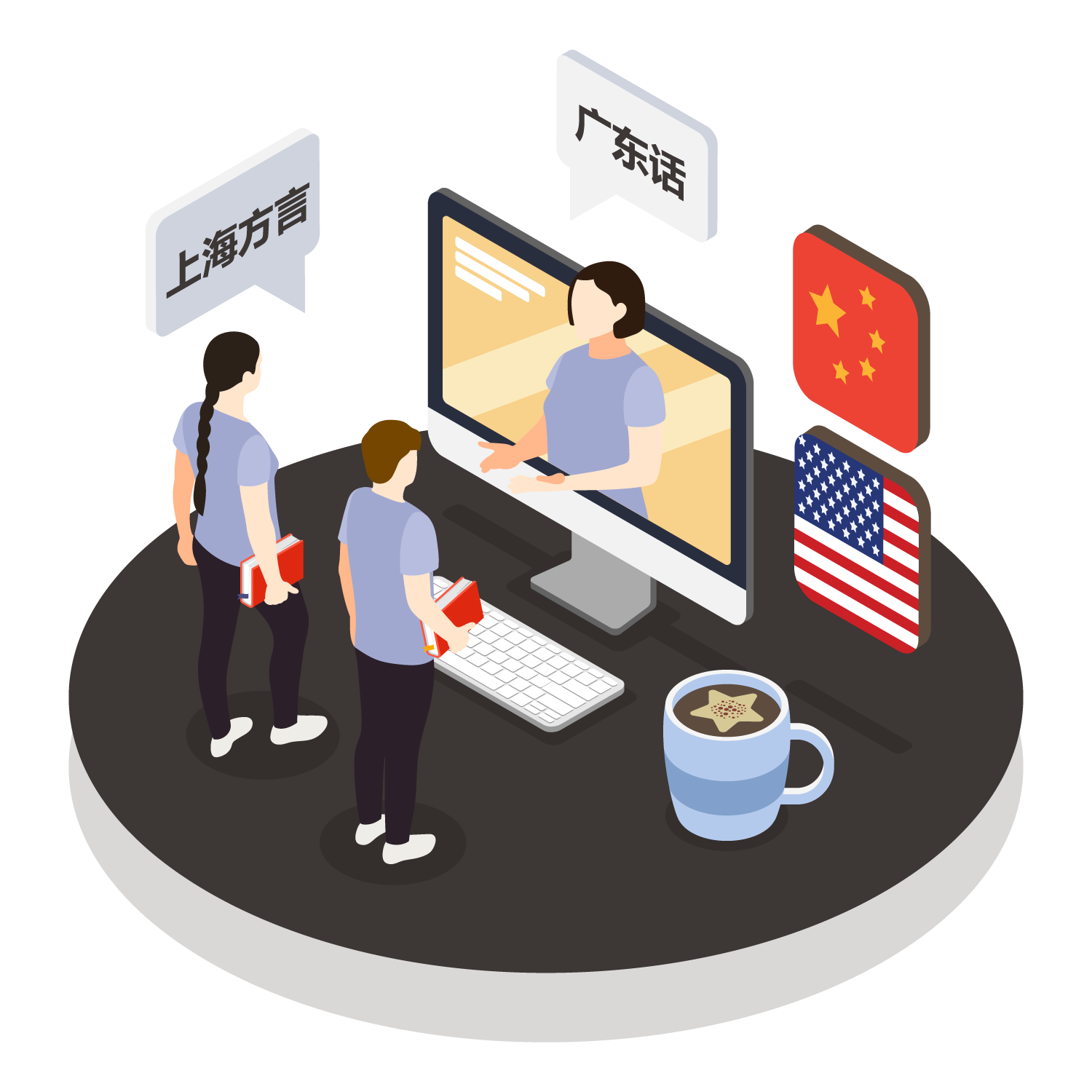 Multi-lingual Class
We teach in English, Mandarin, Cantonese and Shanghai dialect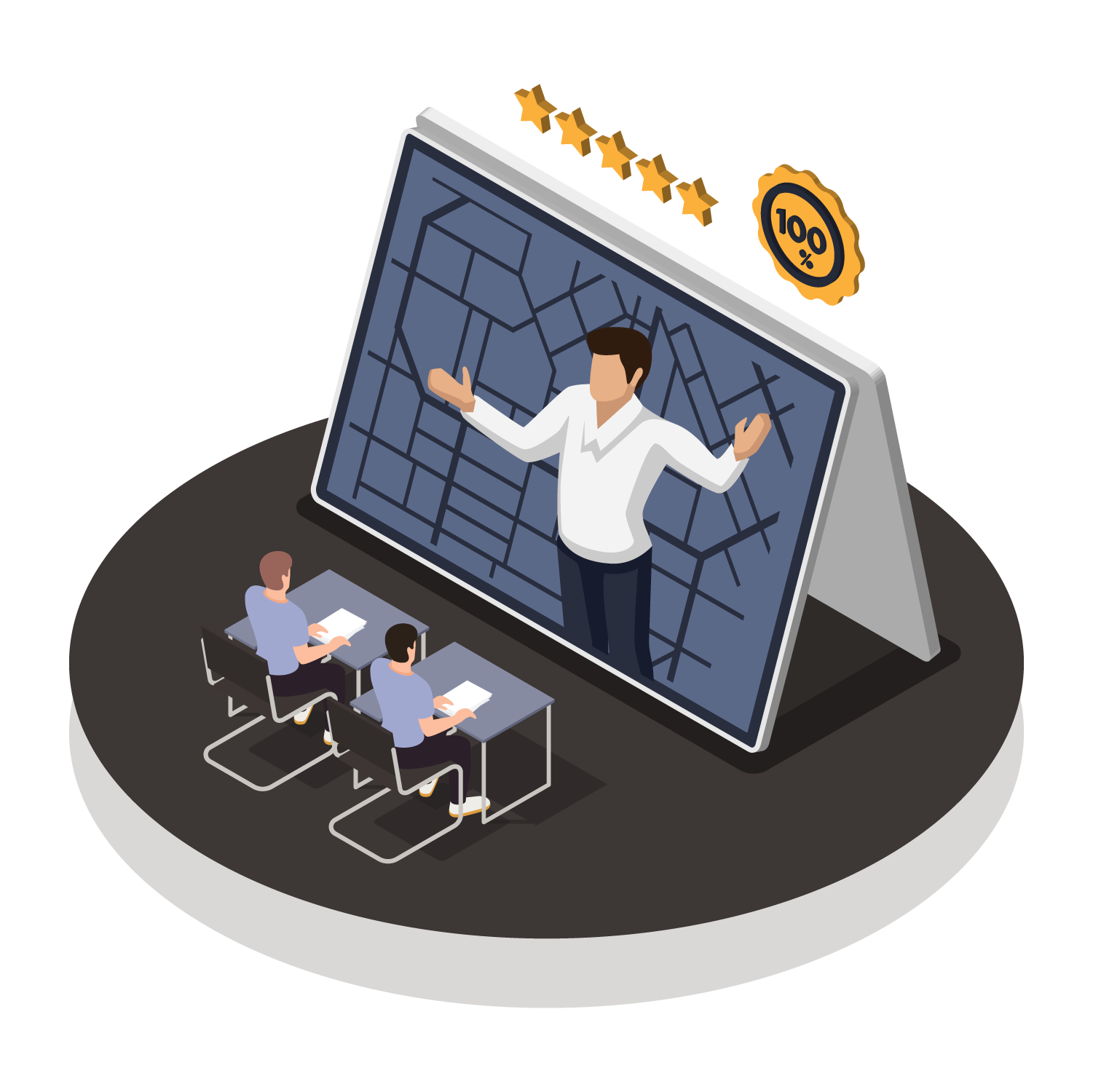 Qualified Instructors
Full licensed instructors with great teaching techniques and experiences